About The Organic View Radio Show:
The Organic View Radio Show has been producing top quality educational content for 13 years. Founded in 2007, it is the first educational podcast of its kind and has featured a "who's who" list of guests from various industries.
The show has been a platform for discussing important issues such as animal rights, bee health issues, renewable energy, health, wellness and horticulture.
The Organic View Radio Show has a global audience of over 3 million listeners! The internet-based talk radio show, which launched 13 years ago in 2007, was the first to advocate key issues pertaining to environment, wellness, sustainability and animal rights. Every episode will be posted in our On-Demand Audio section of our website and we'd love it if you would subscribe to the podcast on iTunes or Stitcher and/or check us out on the various social media platforms (that's how we'll know you're listening!). If you want to get in contact with us, please do so at questions(@)theorganicview.com.
Some of our special series include:
The Neonicotinoid View, which explores the impact of neonicotinoids, hosted by June Stoyer and co-hosted by Colorado beekeeper, Mr. Tom Theobald.
The Rosarian's View focuses on how to grow beautiful roses.
The NLP View Radio Show, explores Neuro-linguistic Psychology, hosted by Donna Blinston, RGN.
Clean Energy View , exploring the world of clean energy.
The Sober View, discusses issues pertaining to sobriety and wellness, hosted by Donna Mangano Kiegl.
Who's Who of Distinguished Guests:
The show has featured thousands of top leaders, scientists and advocates in the world such as:
| | | |
| --- | --- | --- |
| Morten Albaek (Vestas) | Friends of the Earth | John Robbins |
| Dr. William Acker (NY-BEST) | Dr. Ann Louise Gittleman | Joel Salatin |
| Dr. Nawal Al-Hosany (Masdar) | Prof. Dave Goulson | John Schlimm |
| Jeff Anderson (American bee advocate) | Walter Haefeker | Percy Schmeiser |
| Sylvia Bernstein | Beth Hillson | Jeffrey Smith |
| Beyond Pesticides | Reed Hundt (former FCC Chairman) | Dr. Marla Spivak |
| Big Cat Rescue | LionAid.org | Dr. Sandra Steingraber |
| Prince Lorenzo Borghese | John McMahon (LIPA) | Arran Stephens (Nature's Path) |
| Michael R. Brower (ACORE) | Matt McLean | Dr. Douglas Tallamy |
| Dreena Burton | Prof. Randolf Menzel | Bryant Terry |
| Robert Catell (AERTC) | Michael Potter (Eden Foods) | Trump Chicago |
| Center For Food Safety | Dan Reicher (ACORE) | Dr. Lewis Ziska |
Social Media Influence:
The Organic View's Editor, June Stoyer ranks in the top 1% of influencers on social media. Her expertise includes animals, energy, gardening, pesticides, social media and sustainability.
Social Media Measurement Expert and CEO of Kred.com, Andrew Grill, announced that June Stoyer is in the top 1% of Influencers on social media.
Leader in Sustainability Issues!
The Organic View was named 61 out of the top 100 brands for sustainability in the world! Here is the full report.
The Organic View Named Most Trusted Alternative Medicine Blogs Award 2019!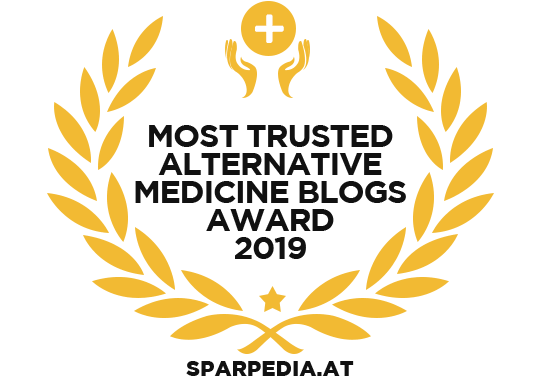 The Organic View Named Best Alternative Medicine Blog of 2017!
The Organic View has been named by New Hope Media as one of the top 10 shows to follow. June Stoyer is #4 on the Top 100 Clean Energy Blogs and Industry Innovators of 2013 by Robert Kim. Mr. Kim's lists appear in places like Forbes.
Onalytica names Clean Energy View as one of the top 25 influencers in 2016 for Renewable Energy!
Listener demographics:
Men: aged 30-70
Occupation: professional
Mostly married with at least 1 child,
Bachelor's degree or higher
HHI $65K+
Women: aged 25-70,
Occupation: professional
Mostly married with at least 1 child,
Bachelor's degree or higher
HHI $75K
Attention Subscribers:
Unfortunately, if you are unable to listen to the most current show, it is because you are not subscribed to our new official RSS Feed which can be found at http://theorganicview.com/podcast/ or you can simply subscribe to our feed directly by clicking here. If you are using a major podcast provider such as Zune, simply re-subscribe to The Organic View or if you are on iTunes please click here.
We apologize for any inconvenience but our current hosting provider is unable to change our feed which controls our content. If you would like to listen to this show, or any of the shows on our network, please visit www.theorganicview.com where you can listen to new live shows, sign up for our newsletter and find out about upcoming guests. Thank you!
Other Shows
The Producers of The Organic View Radio Show and The Organic View Network, the #1 innovative leader in internet educational media, are proud to announce several new shows focused on areas exploring the future of clean energy, health, self-help, horticulture, food and beauty.
Permission To Use Our Content
Yes, we do our own research and write credible content that is worth sharing. However, when another website choose to steal our content or "content scrape" with or without attribution, the search engines will penalize YOUR site. We do check to see if our information has been plagiarized and aggressively seek legal action. If you wish to quote our work, please follow these two very simple rules.
Our content may be quoted on your website, but only up to 75 words! This is to prevent duplicate content issues that will result negatively for your site.
Attribution is a must. Please make sure the author and a link to TheOrganicView.com is included. Thank you!
The Organic View Radio Show Schedule:
The show is now available on iTunes, Stitcher, Zune and all major podcast providers. If you missed a recent segment, please click here to visit our On Demand section to catch up on previous shows!
About The Neonicotinoid View
In this special series called "The Neonicotinoid View", hosts, June Stoyer and special guest co-host, Colorado commercial beekeeper and bee health advocate, Tom Theobald, interview scientists, environmental experts and beekeepers about the impact of systemic pesticides.
About The Rosarian's View
The Rosarian's View, focuses on how to grow beautiful roses.
About Clean Energy View
"The Clean Energy View" is a unique, live, interactive, internet talk-radio show that features key leaders, scientists and energy experts who are helping the world transition from fossil fuels to renewable, environmentally friendly and sustainable technologies. The show explores the efficiency of the technology as well as the economic impact.
Listeners are also encouraged to send questions via email to info (at) cleanenergyview.com
Show Schedule: Please check back for schedule.
About The Sober View:
The Sober View discusses issues pertaining to sobriety and wellness, hosted by Donna Mangano Kiegl.
Show Schedule: Summer 2018.
About The Discerning View:

The Discerning View is a new feature series focused on the Catholic faith. The show features religious, lay religious and popular authors who will discuss important topics and news regarding the faith.
Show Schedule: TBA
"The Sweetest View" is hosted by veteran journalist, Mary Nash Stoddard who has been an advocate of consumer awareness regarding artificial sweeteners, food safety and health implications caused by the consumption of low calorie sweeteners.
"The NLP View" is a unique, live, interactive, internet talk-radio show that discusses the benefits of self-help through Neuro-linguistic programming. NLP is an approach to communication, personal development, and psychotherapy created in the 1970s. The title refers to a stated connection between the neurological processes ("neuro"), language ("linguistic"), and behavioral patterns that have been learned through experience ("programming") and can be organized to achieve specific goals in life. The founders of NLP, Richard Bandler and John Grinder, say that NLP is capable of addressing problems such as phobias, depression, habit disorder, psychosomatic illnesses, and learning disorders.
Meet The Host
Host, Donna Blinston, R.N., is the author of the best-selling book, Psychobabble: A straight forward, plain English guide to the benefits of NLP. She explores the background and mission of each guest. Questions are taken by the audience via Twitter, Skype, Facebook and email. Listeners are encouraged to call to ask questions or send an email to nlp (at) theorganicview.com
Show Schedule:
The 3rd season has ended and the show will resume in Winter 2018.
For inquiries about our shows, content or hosts, please contact James Milo, Media Relations by clicking this link to contact TheOrganicView.